I'd never been to a gathering of geeks by myself until the
Entertainment Media Show
in London last weekend. It was, let's just say, a sticky experience.
Pic by me: at the Entertainement Media Show
The temperature at Earls Court was soaring, which meant that all the geeks waiting in line at the
Entertainment Media Show
were sweating more than usual. I know I was. I usually go to geek events with my sister or my entire gang of fangirls (you know who you are), but for once in my life I was a girl geek alone amongst many many others swarming around Earls Court.
My first solo trip to a convention had three aims:


1. Get my picture taken with David Tennant (without grinning like a stalker).
2. Get my picture taken with Joe Flanigan (without drooling at him).
3. Don't buy merchandise I don't need and can't really afford.
I managed the first two (I think) but not the third. Amongst other things, I now own this :)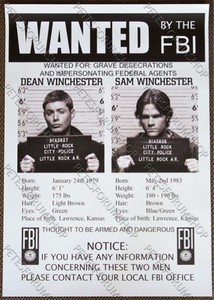 Pic not by me
Some random moments from the show:
The queue for Eve Myles ruined my perfect view of Joe Flanigan.
Everywhere you looked there were Doctor-alikes, including a Matt Smith guy with a TARDIS wrapped around his head.
David Tennant is ridiculously scrawny.
There were some adorable children dressed as Tennant and Smith Doctors, but I think their parents forced them to wear their costumes...
Joe Flanigan had a sweaty back when I put my arm around him for the photo.
The weeping angel (below) was amazing. And she had a bag to match her outfit!
Pic by me: whatever you do, don't blink.